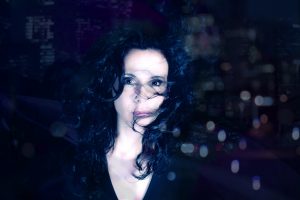 14 April 2022
Introduction to (micro)Requiem: remembrance:
Intro to (micro)Requiem—Misha Penton from Misha Penton on Vimeo.
A film by soprano and composer 

Misha

 Penton. A six movement (micro)Requiem: a dream-world of transformations inspired by Mozart's unfinished Requiem in D minor. The (micro)Requiem is a voice and video reflection upon the challenges, sorrows, and expectations of 2020. At first, the piece may seem ominous, but the (micro)Requiem is ultimately a work of hope and remembrance which re-imagines healing, renewal, and rebirth. Released daily in honor of All Hallow's Eve / All Soul Day / Día de los Muertos (Day of the Dead). 2020. Fragments of Mozart's Requiem are hidden-woven into the composition of the (micro)Requiem. Of note, the final movement, lux aeterna, is a fragment from the soprano solo and chorus (with the voice parts slightly askew) which appears at the end of the Requiem (contemporary editions). The (micro)Requiem is a series of miniature voice and video works continuing from 

Misha

's many-part Micro Opera project which was released during the winter and spring of 2020.

Conceived, Directed, & Composed by 

Misha

 Penton. Many thanks to Michael Walsh for his support of this project and coaching on the Latin diction and to Todd Hulslander for his beautiful audio mastering of the final recording. Filmed by Dave Nickerson & Raul Casares.
(micro)Requiem
(micro)Requiem – Misha Penton from Misha Penton on Vimeo.
Misha Penton
is a singer, composer, director, writer, and filmmaker. Her projects blossom in many forms: live performance, audio projects, video works, site specific installations, and writings. Her music inhabits a dreamworld where poetry comes alive in the movement of language through the voice and body. Misha's music sounds like a blend of futuristic opera, avant-spoken word, and chamber electronica—you will hear the rise and fall of her many layered voices, and the swirling guitars and electronic sound worlds created by Misha and her collaborators. Misha has conceptualized, produced, and directed over 16 original evening-length performance works and many music media and video projects. Professional affiliations include Houston Grand Opera, Museum of Fine Arts Houston, Menil Collection Houston, Dallas Museum of Art, The Foundation for Modern Music, The University of Houston Center for Creative Work, Jewish Community Center Houston, Liminal Space Contemporary Music Ensemble, DiverseWorks Arts Space Houston, SPARKFEST Digital UK, Bath Spa University UK, and Classical:NEXT, EU.
Main website: https://mishapenton.com/bio